PARAMOUNT HURSTVILLE BECOMES NAME SPONSOR OF 2019 CHINESE FOOD FESTIVAL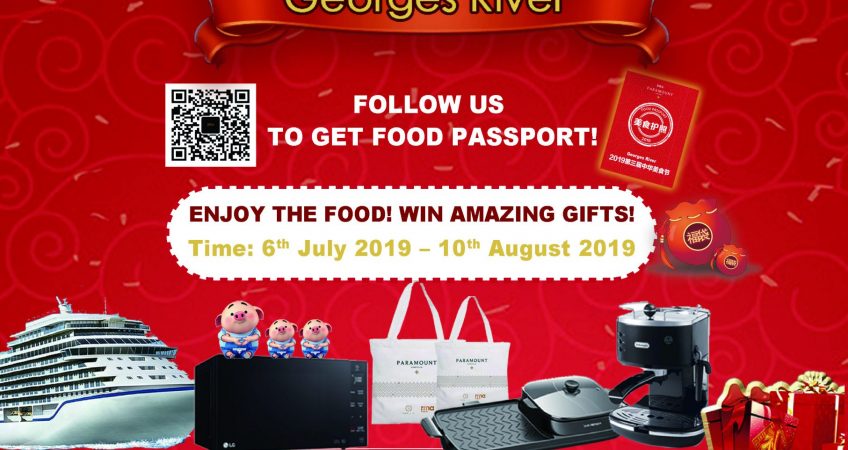 The 2019 Chinese Food Festival kicks off this Saturday for a month-long celebration of the abundance of food options and restaurants of the Georges River region.
Running from July 6 to August 10, the 3rd Chinese Food Festival is hosted by the NSW Southern Region Chinese Business Association and supported by Georges River Council.
Georges River Council Mayor Kevin Greene said the festival will offer a chance for everyone to enjoy the diverse Asian cuisine available at participating restaurants throughout the Georges River area.
"Over 30 restaurants have signed up to take part, which is great news for foodies, and the festival has the potential to provide a boost to our local economy," Councillor Greene said.
"The festival is being widely promoted throughout Sydney and it is anticipated it will bring many visitors to our culinary city to enjoy the vibrant local Asian food that is on offer.
"As part of the festival, a special Food Passport has been developed where people who visit participating restaurants will be eligible for stamps in a booklet that will provide incentives, as well as the chance to win some great prizes.
"There will be a pop-up information stall at Hurstville Plaza from 5 – 7 July 2019, where people can pick up a Food Passport between 10am and 3pm.
"I encourage everyone to take time out to come together and be part of this colourful Chinese food festival to celebrate and enjoy the abundance of food options available in our community," Cr Greene said.
News from https://www.theleader.com.au/story/6251069/the-2019-chinese-food-festival-returns/?cs=1507&from=groupmessage&isappinstalled=0
2/7/2019